Vitamins, Supplements and Nutraceuticals
Bartelt Packaging offers pouching and cartoning systems for vitamins, supplements and nutraceuticals.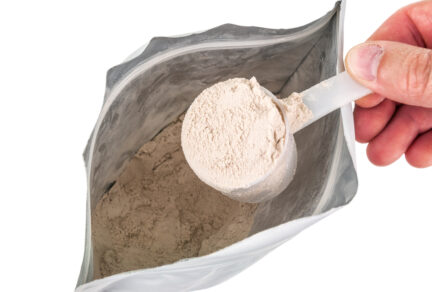 The IM poucher is an intermittently driven pouching machine that has a simple but versatile design, coupled with high precision and construction from heavy duty materials, making it a sturdy and efficient choice for your products. A single leading-edge bag clamp design maximizes pouch opening for filling. This machine also stands out for versatility in terms of pouch size and styles. With options including pill feeders, re-closable zipper assembly, pouch coding (emboss, inkjet, laser, thermal transfer), product settling devices, dust control and top seal cleaning and more, the IM poucher is ideal for products like vitamins, supplements and powders.
FLtècnics horizontal form fill seal and pre-made pouch machines can produce pouches as well. Available with all kinds of pouch presentations, it can be done flat, stand up, shaped and with zipper or other closures. FLtècnics machines can produce pouches with spouts, valves or other configurations for liquids, creams or gel type products. Top or sided spouts are the perfect pouches for supplement beverages!
The Bartelt IMC Cartoner is an intermittent motion cartoner that stands out for its operational flexibility in running a full size-range of products – for bags, pouches, trays, flow-wraps, or a variety of loose or stacked products. Because it has an open-frame design, access for cleaning is easy, and this is coupled with excellent product visibility. Servo technology means that changing over from one product to another can be performed quickly and easily. When paired with the IM poucher, the IMC cartoner can stack and carton multipacks of items. With speeds up to 60 cycles per minute, the IMC cartoner can handle pouches of powdered products, tablets, gel caps and more.
For loading pouches or bags into cartons, the Bartelt CMC Cartoner is a fast, flexible and reliable machine that has all the advantages of full servo control. With operating rates of up to 400 cycles per minute, this solution takes its place in the high-performance class of horizontal, continuous motion cartoning machines.
For low volume applications, the Scandia HAB – VCC hand load cartoner, specifically designed for automatic-bottom carton applications, is a great option. The Scandia 460 intermittent motion small-frame automatic cartoner has a compact 4' x 6' footprint ideal for space constrained environments.
Pouch Packaging Benefits
Light weight and cost effective packaging that offers excellent product integrity
Capable of producing child resistant zipper pouches for safety
Easy to store, pack, and transport
High quality print capability for exceptional branding opportunities
Optional transparent materials offer product visibility
Stand up pouches offer vertical display on store shelves for package visibility
Reclosable zipper option keeps product fresh over multiple uses
Easy tear notch allows package to be opened without hassle
Perfect for on the go
Spouted tops prevents liquids to prematurely expire